The ANGUTEC's unique geometry allows for doors up to 51mm thick to be installed using standard mounting options. Custom solutions allow even thicker panels to be installed. ANGUTEC hinges are simply surface-mounted onto any frame material, such as glass, stone and metals etc.
Easy to install - a perfect fit in record time
Featuring true 3D adjustment, the ANGUTEC's patented mechanism provides the largest adjustment range of any concealed hinge. Panel alignment is achieved in situ, under full load and without the need for any lifting support or special tools. The adjustment process can be carried out in minutes by a single person, saving up to 70% in installation costs.
No Loss of Adjustment – Guaranteed.
The Angutec MFH-100 is rated for ultra-large, ultra-wide panels up to 100kg.
Note: For panels up to 400kg please refer to the Micromaster range.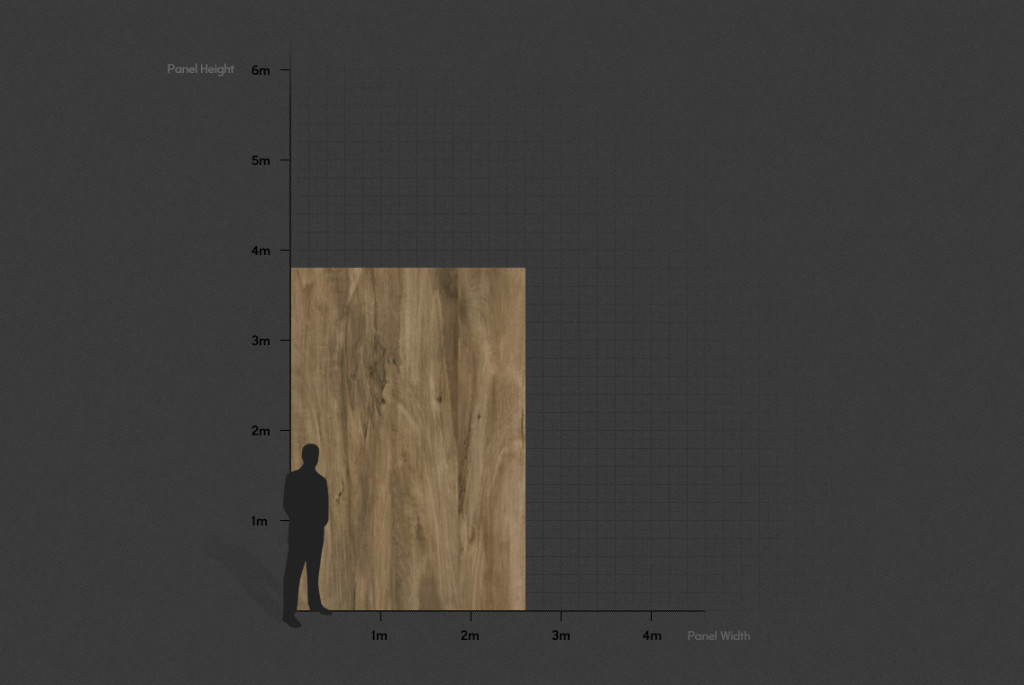 The ANGUTEC MFH 100 is perfectly suited for frameless glass to glass mounting applications. For toughened / tempered panels, choose from a range of single-point fixings to suit the aesthetic and technical requirements of your project.
For non-toughened / non-tempered panels, bonded plate and extrusion mounting options are available.
A wide range of mounting kits and adapters are available for the ANGUTEC MFH 100 to install panels of almost any material.
The ANGUTEC MFH 100 multi-pivot variable geometry creates new possibilities, especially for larger panels. All panel installation types such as overlay, inset and back-to-back curtain wall are possible. Panels can be side or top hung.
The ANGUTEC MFH 100 is maintenance-free and highly corrosion-and UV-resistant. The quality engineering and long term performance of Manfred Frank Hinges fits comfortably within the ancient surrounds of a 3rd century Roman palace.
Good for your project, good for the planet
Advanced composite materials are brought together with state-of-the-art, low waste manufacturing processes. The result is a durable, fully recyclable fixture that will last a lifetime, without costing the Earth.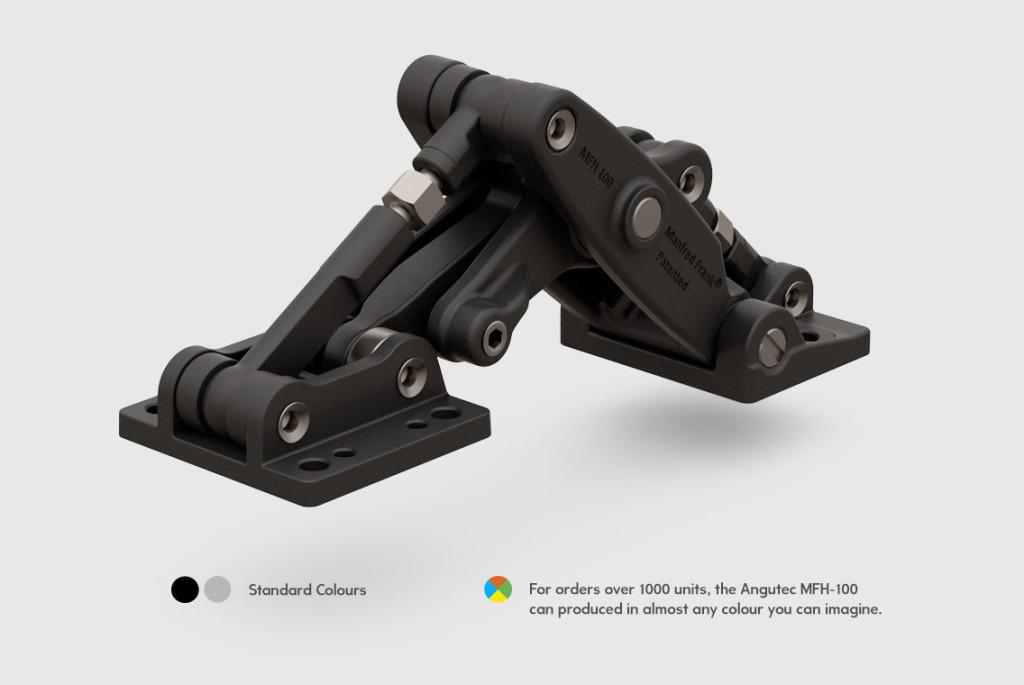 Corrosion-resistant AISI 316 stainless steel.
Fibre-reinforced composite. Extremely strong and durable. Highly weather- and UV-resistant.
Pivot points require no lubrication.
The ANGUTEC MFH 100 is the next generation hinge from Manfred Frank. Its predecessors, the award-winning Micromaster MFH 200 and MFH 300, are installed in landmark buildings around the world from the new German Parliament (Berlin) to the Burj Khalifa (Dubai).