Ultra-Wide / High / Thick / Heavy Panels
With a load-bearing range of 400kg plus, the MFH range is designed to push the boundaries of panel access design. Even the heaviest, tallest and widest panels are possible with a single pair of hinges. For non glass materials, such as hollow-core and solid-core, doors up to a standard thickness of 51mm/2" are able to be installed (with minimal gaps as close as 1mm). Greater door thicknesses are possible. The usual restrictions for concealed hinged panels in height, width, thickness and weight no longer apply. The revolutionary two-part/snap-on MFH mortised door insert with  its indexed mounting feature complements the range of options available.
For more information please see the Case Study here.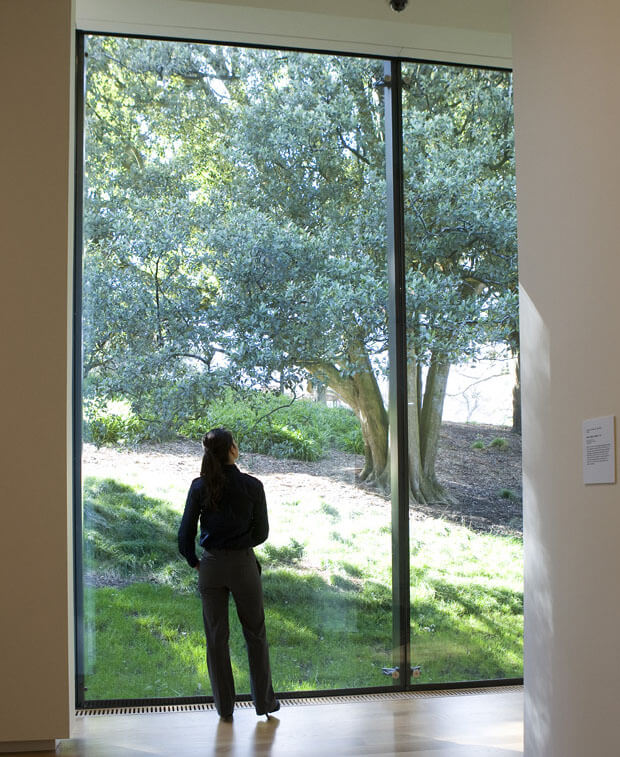 Commercial Fit Outs
MFH hinges are used across a diverse range of commercial and corporate environments. Glass applications as well as all other solid materials can easily be incorporated into any panel access design. The MFH hinge range only requires minimal gaps between doors allowing for multiple doors to be installed in a most unobtrusive manner. This is an excellent solution for shop fitting, hotel lobbies, transport terminals and offices.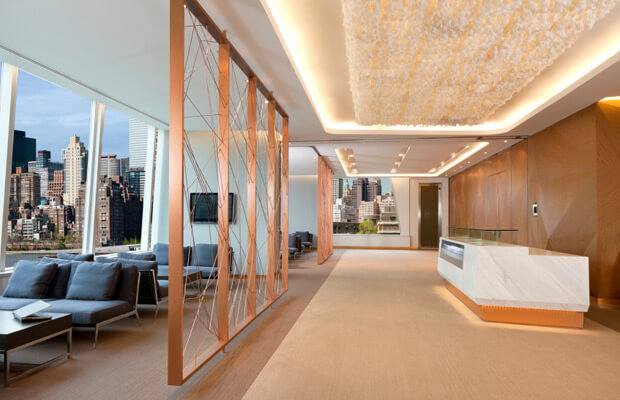 Industrial Access
Industrial access applications for MFH hinges include industries such as oil & gas facilities, wind turbine towers, electricity & water generation facilities, secure storage facilities, panic /safe-rooms, mining facilities, marine, exterior town lighting units as well as others. The common requirements for industrial access doors are high security with no exposed mechanism elements, heavy load bearing capacity, perfect weather tight sealing,  zero maintenance, perfect permanent alignment and the safe  & smooth operation. MFH hinges more than satisfy all these requirements and are being  selected  for an increasing number of industrial access projects.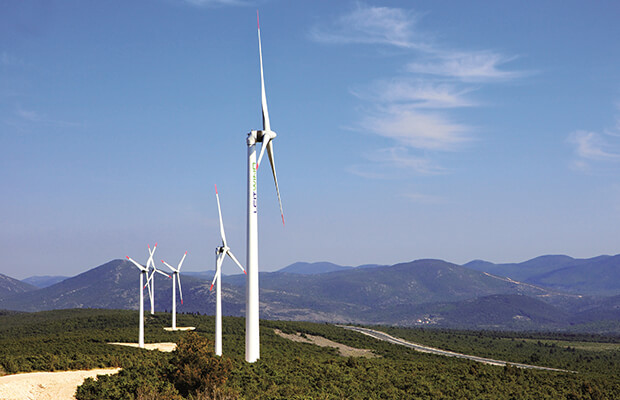 Access panels in Non-Glass Facades
With flexible mounting options and many different adapters on the door and frame MFH hinges offer a truly concealed panel access solution for facades of most construction materials. Let it be timber panels, stone panels or metal cladding panels, MFH hinges enable a perfect fit in record time, with all fine-tuning occurring under full load by a single person without any support equipment. MFH hinges are also highly-corrosion resistant and are designed to withstand prolonged exposure to even the harshest environments.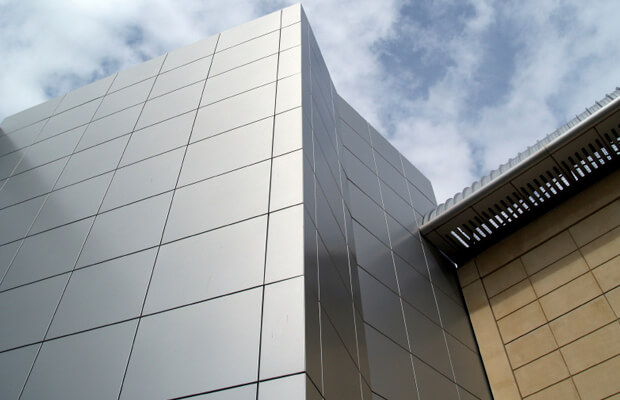 Residential Fit Outs
As a maintenance-free product with an extensive lifespan, MFH hinges are ideal for residential applications designed to stand the test of time. The unique adjustment mechanisms enable effortless realignment (where necessary), effectively eliminating any maintenance costs throughout its lifespan. MFH hinges are an ideal solution for hollow-core and solid-core doors in wardrobe and storage areas. All panels are supported by a single pair of hinges. There is no longer the need for multiple hinges per panel with all their associated problems.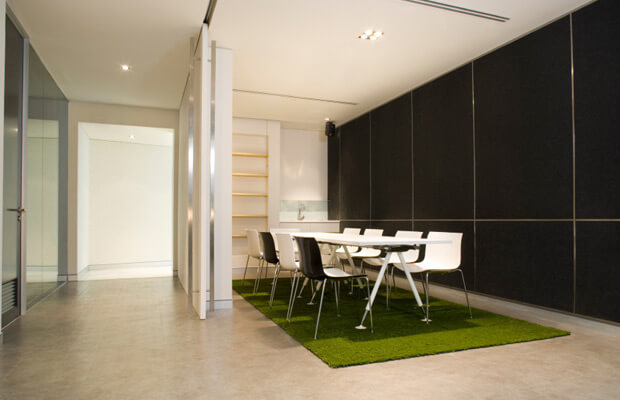 Illuminated Advertising, Wall Cladding, Signage - Panels
MFH hinges are ideal for illuminated wall cladding,advertising and signage panels. Access to the light source or imagery behind the panel is often difficult. MFH hinges are a perfect solution, with the capability to mount directly to glass, acrylic and any other transparent/ semi-transparent panel materials. Mounting options include tamperproof single point fixings, bonding to the rear of the panel, or into extrusions which leaves the front of the panel clean and uninterrupted. Alternatively access can be provided by metal panels at the rear of units. MFH concealed hinges are maintenance free and provide the highest security with no exposed mechanism elements. Optimum weather proofing for external units is paramount and easily achieved with MFH Hinges.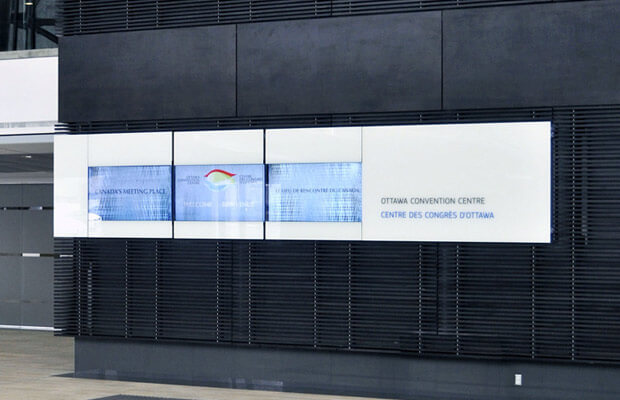 LED/LCD Screens
Many LED/LCD screens require a hinging system that allows technicians access to the rear of the panel for maintenance. The MFH hinges are well suited for ultra-thick panels. Hinges are often bolted into a metal sub-frame supporting the screen or bonded to the panel with a suitable adhesive. The large weight of the screen is supported by a single pair of hinges, requiring only a minimal hinge space at the rear of the screen.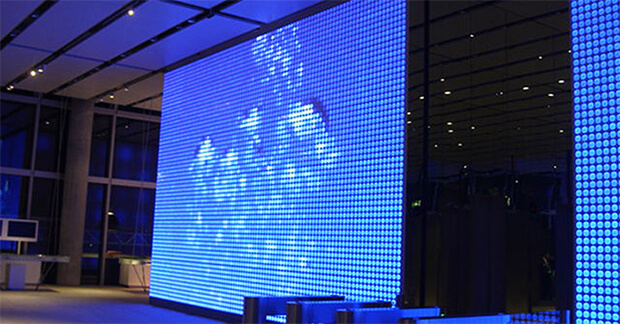 Cabinetry / Joinery / Millwork
The common issue with cabinet doors is the frequent occurrence of misalignment after a period of use. This is now a problem of the past. MFH Hinges are guaranteed to maintain perfect permanent alignment no matter how frequent the use is. Floor-to-ceiling kitchen pantry doors or wardrobe doors are installed with a single pair of hinges. There is no longer a need for multiple hinges per door regardless of weight, width or height. MFH hinges can be used for ultra wide & ultra thick panels.
Opening Panels in Facades- Smoke and Heat Ventilation & Extraction
As the only glass-to-glass concealed hinging system worldwide, MFH Hinges provide unparalleled advantages for maximum transparency frameless glass facades. The MFH 3D articulated panel mount effectively compensates for panel stresses and deformation caused by wind–loading. The high load bearing capacity together with true 3D instant adjustment under full load allows for even the largest glass panels to be installed and adjusted with ease and precision. The unique parallel hinge/panel movement achieves a superior panel seal and vastly reduces the wear and tear on seals. The parallel hinge motion also creates a ventilation gap around the full panel perimeter with an only slightly opened panel. This provides ideal aerodynamic ventilation conditions. Manfred Hinges can be motorized to be integrated into controllable computerized facade constructions.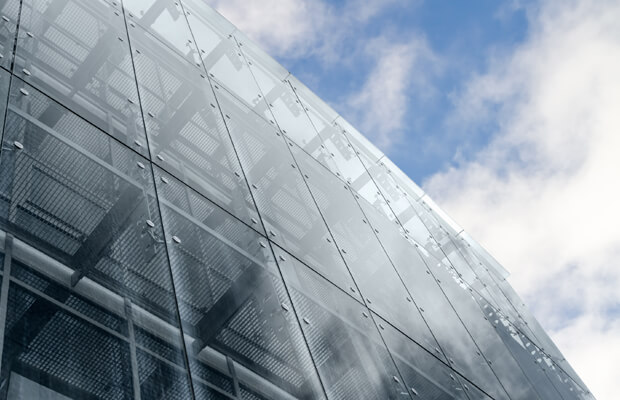 Marine Fit Outs
MFH hinges are made from highly-corrosion resistant materials that stand up to the tough requirements of marine environments. Boats and large vessels across the world utilise MFH hinges throughout their design, ranging from hatches and frameless windows to interior fit-outs. The correct alignment and the perfect sealing of any marine access panels has long been a major problem. Frame/structure movement can occur in the marine environment requiring panels to be re-aligned frequently. Simply installed in their mid range adjustment position MFH hinges are instantly 3D adjustable in situ, under full load. The unique parallel movement achieves a superior panel seal and vastly reduces the wear and tear on seals. Manfred Frank guarantees permanent perfect panel alignment.   MFH hinges perform in the harshest environments and have virtually no maintenance costs- a strong case in an industry where maintenance costs are usually substantial.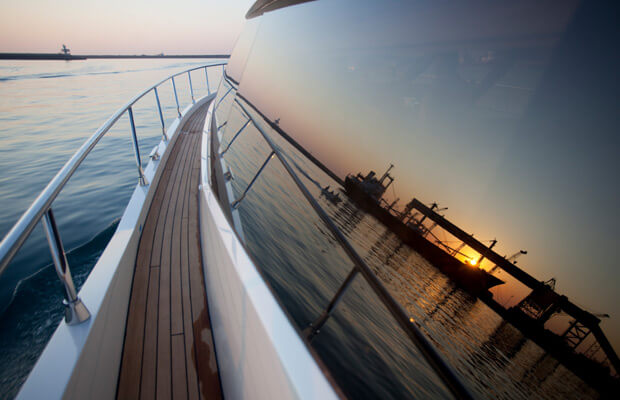 Curtain Walls
Multiple doors of greater width and height can be installed creating aesthetically clean surfaces with minimal lines. Doors can be installed with hinges mounted back to back regardless of frame thickness. The unique variable geometry of MFH hinges allows for even the thickest doors to open simultaneously side-by-side without colliding and in return close perfectly surface flush. The unparalleled extensive range of MFH 3D hinge adjustment eliminates the usual problems of perfectly aligning large numbers of doors. Consistently even and minimal gaps between multiple doors are now an easily achieved result.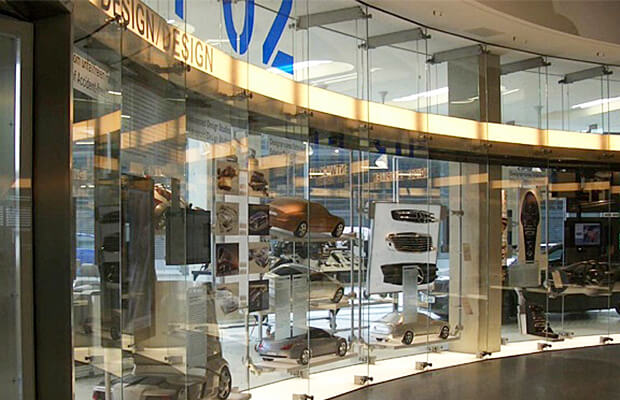 Museum Gallery Displays
Many museums and other institutions have accepted MFH hinges as their standard hinging solution for large glass panels and display areas. As the only concealed hinge capable of glass-to-glass, extrusion mounting and bonding,  MFH hinges are able to cater to the designs of most display cases and exhibits. The high load-bearing capacity and minimal footprint enable display panels to be safely installed record time. Many museum & gallery displays contain precious objects requiring special controlled environmental conditions. The True 3D adjustment of MFH hinges is capable to precisely control the panel seal pressure and provide a hermetically sealed display case interior. Perfect permanent panel alignment together with safe and smooth operation makes MFH hinges the product of choice for institutions worldwide. Furthermore, the longevity of the product results in significantly reduced maintenance costs over the decades of use.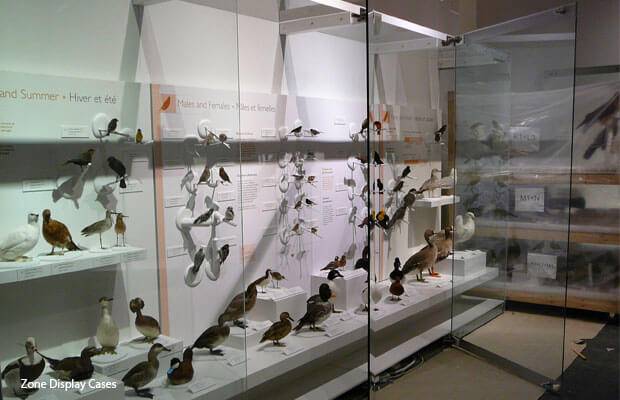 Frameless Glass Lift Shafts
Glass Lift Shafts are commonly constructed with glass panels connected to visible single point fixings attached to a metal structure. Access panels are required to allow for the maintenance and cleaning of the interior of lift shafts. Any mechanisms used for hinged access panels are usually exposed and easily visible. MFH hinges are designed with an emphasis not only on high performance but also on finely detailed aesthetics. MFH 3D articulated point fixings incorporate the industry standard Ø 50mm mounting disc platform. This allows MFH hinges to blend perfectly into the overall design with other point fixings for non opening panels. The mounting requirements for MFH hinges on the frame side are extremely simple and minimal. A small steel lug protruding from the floor or the ceiling can be all it needs. Perfect panel alignment and smooth panel opening/closing is guaranteed.