Manfred Frank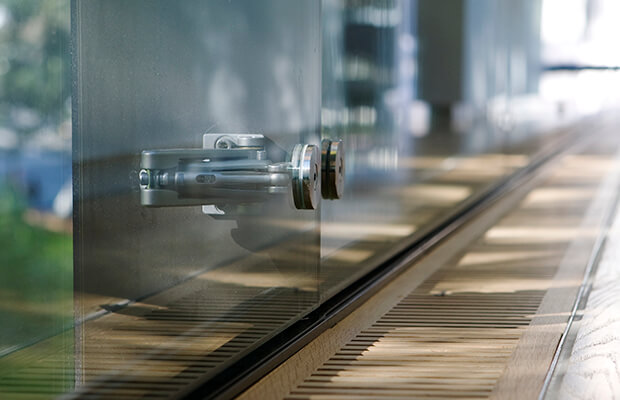 Manfred Frank has designed award-winning products and systems over the last 30 years. His widely-acclaimed panel hinge systems have set new standards for concealed panel hinges worldwide. This is due to their design and ability to be used on any panel material within any industry.
Above all, our products' performance and functionality comes from R&D, proven engineering principles and certified testing. We don't release anything until it works to our standards.
The Manfred Frank Team
Craig Leslie and Bruce Holt lead the New Zealand based Manfred Frank team.
Craig looks after production and quality control. He can develop tailored designs and drawings for your project because he knows our products inside out.
Craig has 20 years experience in plastics manufacturing. He started in machine setting, worked in tool making and then moved into production management, with project management and new factory set ups along the way. Furthermore, he has designed and built production machines and set up production units, fitting in an MBA in his spare time.
Contact Craig by email craigleslie@manfredfrank.com or +64 9 272 3690.
Bruce has worked with Craig on a range of manufacturing projects over the past ten years. They have designed new products and production, including an injection moulding production unit.
Together, Craig and Bruce are part of a growing global business creating unique high-end architectural and engineering products. No other products match the quality, features and design of our hinges.
Here's a snapshot of just some of the projects we've worked on in the past few years. We will continue working with our customers to develop new products, and provide unbeatable customer service along the way.
Design & Sustainability
Our products are elegant and discrete with an unparalleled feature set. We deliver single components within complex product assemblies. Using only high quality tested materials ensures a long product life, reduces maintenance and preserves resources.
Furthermore, Manfred Frank is committed to creating products that are sustainable. As a result, we use recycled materials where possible. We also ensure our products are fully recyclable after their long service life.